24

Jul, 2022
What to do after getting hit by a hailstorm?
What to do after getting hit by a hailstorm? -> Repair Locations Map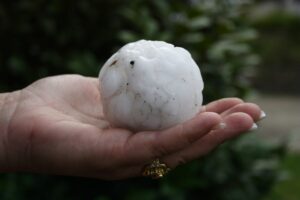 Yes another major hailstorm event has hit. If your vehicle has been hit by hail, please call us on 0408020468 as most hail repairs from this event may be repaired under the average insurance excess. Please contact us for a FREE QUOTE as your vehicle may be repairable on the spot rather than putting up with a LONG wait booking with at least some insurance companies (more than a year in some cases!)
Step 1: Contact us 0408020468
Step 2: If you are insured, you may wish to claim from your insurance company or may decided to check whether it is worth it first. If claiming on insurance, you need a claim-number from your insurance company. In the event of a major catastrophic hailstorm, the insurance company may direct you to a hail assessment centre.
If not insured, you may wish to repair your vehicle. Contact us for a FREE quotation.
Step 3: Once we provide you with an estimate, and you proceed with the repair or your repair is authorised by insurance to us, we will contact you for a date and time for repair.
In the case of a write-off, you may receive a pay-out or may be asked to hand over your vehicle. Please be aware of the laws and regulations in your states or territories.
Step 4: We hand back the completed repaired vehicle.
Submit your quote today
Powered by weForms